Life Saving Award Revisited
01/08/2020
Captain John Mendoza was had a nice surprise today with a visit from Mr. James Lilley.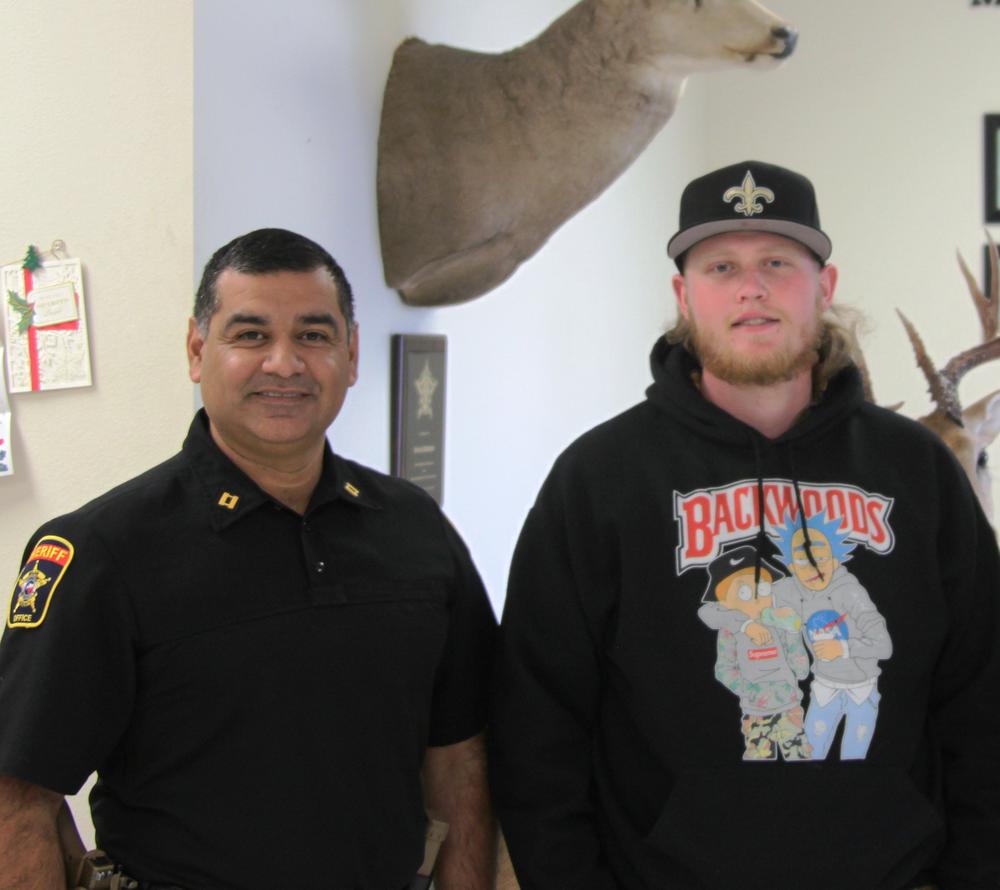 On September 11, 2018, Mr. Lilley was operating a motorcycle and crashed on U.S. Highway 77 in Minerva. Captain Mendoza, who was living in Minerva at the time, heard the crash and quickly responded to where Mr. Lilley lay gravely injured. Capt. Mendoza's attended to Mr. Lilley giving first aid until Emergency Medical Services could arrive which made the difference in Mr. Lilley surviving the crash. Medical first-responders arriving later at the scene reported that Mr. Lilley would have died at the crash-site if it had not been for Capt. Mendoza's actions.
In April of 2019, Capt Mendoza was recognized by Milam County for his actions in saving Mr. Lilley, and today, he was honored to have Mr. Lilley come by to meet and personally recognize him for his service.
Mr. Lilley advised us that he is doing very well and maintained a tenacious and positive spirit during his recovery and rehab to overcome the odds against him for a successful recovery. While talking to Mr. Lilley, we marveled that by all appearances, there was almost no indication that he had been in such a horrific crash.
The Milam County Sheriff's Office salutes Capt. Mendoza for his actions and further salutes Mr. Lilley for his own actions and will-power to overcome the enormous mental and physical injuries to make such a wonderful recovery.