MDA Fundraiser "Cruise In" on September 28th
09/25/2019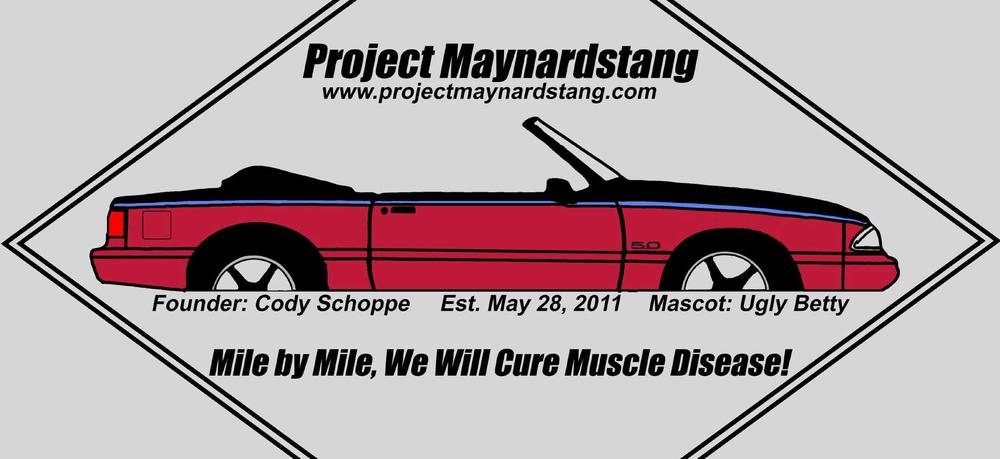 The 1st annual Project Maynardstang Cruise In and Cruise for the MDA Muscle Walk 2019 will be Saturday at Cameron VFW. The Cruise-in is from 4:00 thru 6:00 pm with a cruise beginning at 6:00 pm. The Cruise will be led by the Milam County Sheriff's Office and will leave the Cameron VFW Post 2010 at 6:00 pm.
We apologize in advance, but there will be some minor delays as we block some of the intersections along the route to keep the participants together.
The route will include traveling east (taking a right out of the VFW Parking lot) on Hwy 36/190 from the VFW to FM Road 2269. We will turn north (left) onto FM 2269 and travel to FM Road 485. We will then turn east (right) onto FM Road 485 and travel to Hwy 77. We will then turn south (right) onto Hwy 77 and travel into Cameron. The Cruise participants will then cross 4th Street on Travis Avenue and turn west (right) onto 2nd Street, then south (left) onto Crockett Avenue and turn again west (right) onto W. Batte Street / FM Road 845. Participants will travel west on FM Road 845 until turning back into the VFW Parking lot off FM Road 845.
We are certainly looking forward to this event and hope that Milam County can come out and support Cody Schoppe's "Cruise In" fundraiser for MDA. Participants are asked to make a minimum 10 dollar donation which goes directly to the MDA to help those fighting muscular dystrophy. To learn more visit "Project Maynardstang Group" on Facebook or Cody's website www.projectmaynardstang.com for additionally informative posts.